About Us
The Preschool Fine Arts Co-operative is a parent-run, not-for-profit organization. That means that the Preschool Fine Arts Co-operative is cost competitive with other pre-schools, while also providing exceptional educational value for your child. Our certified instructors adhere to the Preschool Fine Arts Co-operative philosophy of emphasizing creative artistic expression to encourage creative thinking and problem solving.
Our Philosophy Is:
To provide a stimulating environment full of opportunities to experiment with materials and ideas

To allow children the freedom to choose their own way of working and to choose the contents of their work

To value the experimental process over the creation of an end product

To stimulate thoughts and feelings which the children are encouraged to share with others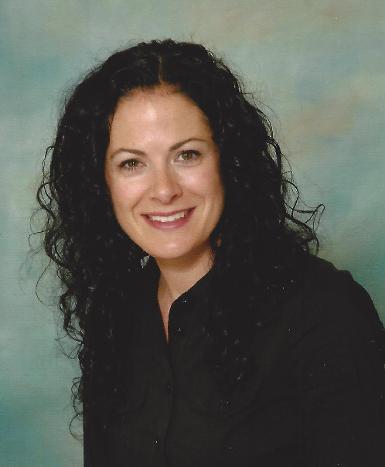 Jodi Sobool
Image courtesy of Royal Studios
Jodi Sobool - Teacher / Coordinator
Jodi is the Teacher and Coordinator at the Preschool Fine Arts Co-op. Jodi has a Bachelor of Education degree (Elementary) from the University of Saskatchewan, as well as a Bachelor of Science in Kinesiology. She has spent a number of years as a classroom teacher, as well as a substitute teacher, before teaching preschool. Jodi has also been involved in coordinating children's programs with the City of Saskatoon and providing classroom assistance for children with special needs.
Jodi brings with her to this unique preschool program, experience as an elementary and middle years teacher, as well as having many years of piano and vocal training. Jodi's zest for life and new experiences is what drives her to continually explore new and creative ways for children to express themselves through movement, music, and visual art. All the while, she is preparing them for the introductory knowledge needed for Kindergarten. And when Jodi is not working, she is enjoying time with her family, running, participating in yoga, and volunteering in her community.
Jodi's family, who relocated to Regina in 2006, includes her husband, son, dog and two cats. Jodi spent a few years at home with her son, enjoying the rewards of being a full time mom. In 2009, when it was time for her son to start preschool, Jodi was drawn to the unique program of the Preschool Fine Arts Co-op. From there, she got involved in substituting for the teachers at the preschool and was then offered a part time position as the teacher's assistant. Enjoying the program and the young students so much, led Jodi to jump at the chance to continue with the Preschool as the Teacher/Coordinator in December 2012.
Kari-lyn Klemick - Teacher
Kari-lyn is the Teacher Assistant at the Preschool Fine Arts Co-operative. She holds a Bachelor of Education degree from Brandon University with a major in Elementary Education and a minor in Phys. Ed. She has spent many years as a classroom teacher, teaching mainly K-3 students.
Growing up in Manitoba, she trained in music (piano, trombone, flute and choirs) as well as dance (tap, jazz and ballet) throughout her school years. She began instructing dance classes as a teenager and her teaching career stemmed from there. Most of her jobs over the years have involved teaching in some capacity. From working in a daycare to spending summers as a camp counsellor and programmer to teaching dance and then onto elementary school, teaching has been a big part of her life. Her professional career has involved a variety of Elementary classrooms from multigrade classes to First Nation Schools and she has taught students from kindergarten through grade 12.
Kari-lyn took a few years off from classroom teaching to be a stay-at-home mom to her son and daughter. During these years, she started a home based business teaching scrapbooking, card making, digital scrapbooking, and other paper crafts. She loves to be creative and loves sharing her love of crafting with others. She has even had opportunities to share and demonstrate these projects on Regina's "CTV Morning Live."
Both of Kari-lyn's children have attended the Preschool Fine Arts Cooperative and that is where she experienced that value of this preschool program. She welcomes the opportunity to become the teacher assistant and return to the classroom to share her love of the arts with more children.
Kari-lyn loves music, dancing, scrapbooking, being outdoors and spending time with her husband and children.